Tri-Com Thunder of NL Win Atlantic AAA Gold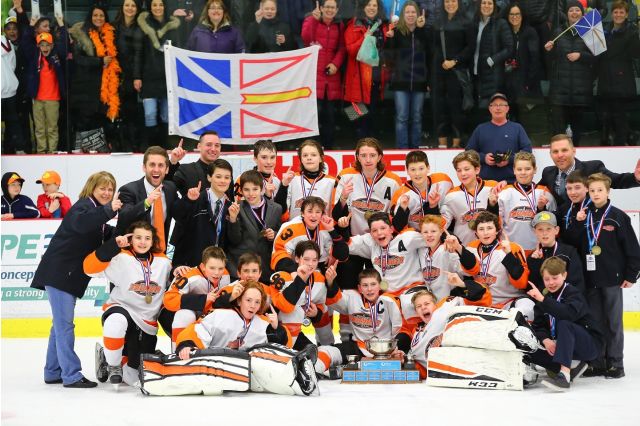 The host B&B Electrical Tri-Com Thunder defeated the Pictou County Crushers of Nova Scotia 5-0 to claim the club's first ever Bell Aliant Peewee AAA Championship at CBS Arena on Sunday afternoon. The host team went undefeated in the Spring classic.
Thunder amassed a 5-0 lead after two periods in the gritty affair on a pair of goals from NL Player of the Game Reegan Hiscock, and singles from James Noonan, Mitchell Wagner, and Tanner Hawkins. The third period remained scoreless, giving Thunder goalie JT Tobin is second tournament shut-out. NS Player of the Game went to forward Liam Berthiaume.
The Tri-Com Thunder gold medal performance is the 4th by Newfoundland and Labrador since Bell Aliant started sponsoring the event in 2005 and is a repeat win for the province.
[2017-04-09 11:45:23]