Charlottetown Abbies Win Bronze at 2017 Atlantics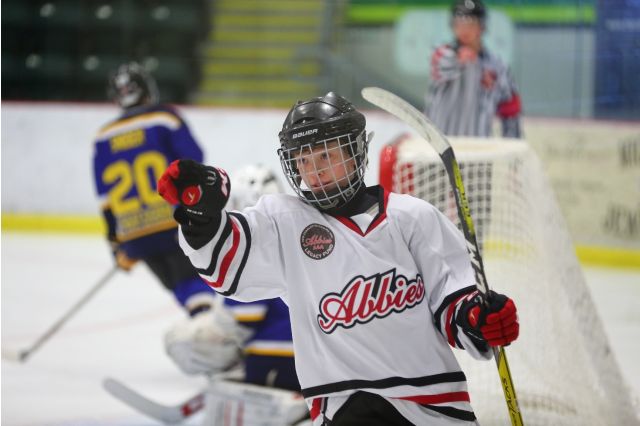 Charlottetown Abbies launched an impressive offensive attack on the Riverview Blues on the way to a convincing 10-3 victory to claim the bronze medal at the 2017 Bell Aliant Peewee AAA Atlantics in CBS, NL on Sunday. Player of the Game Cameron Squires (4 points) and Jamie Collins (6 points) led the way for the Abbies. Tyler Worth and Brett Arsenault also scored a pair each for the winners, while singles came from Kal White, Bates Ling, and Jonah MacDonald.
Blues Player of the Game Marshall Snider registered another strong performance, scoring twice in the match, while Captain Jonah Jelley added the other tally.
[2017-04-09 09:25:24]