Award Winners at 2017 Bell Aliant Atlantics Announced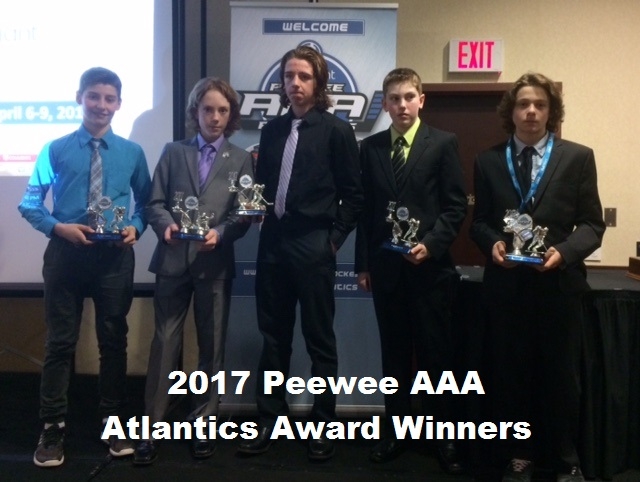 The host Tri-Com Thunder were big winners at the 2017 Bell Aliant Awards Banquet held at Capital Hotel on Saturday night. The team claimed three individual awards: JT Tobin as Top Goalie for surrendering only one goal over two games and wins; Jaden Dyke as Top Forward, and defenseman Liam Marshall as Most Valuable Player. Isaac Vos of the Charlottetown Abbies walked away with Top Defenseman, while Lucas Canning of the Pictou County Crushers won the Top Scorer award with 9 points. Canning just edged out Marco Martin of the Riverview Blues and Dyke by a single point.
The rosters of all five teams at this year's Atlantics contained high-end talent, making the Awards Committee's work no easy task. Congratulations to all winners and the teammates who helped them get there.
tp
[2017-04-09 04:51:40]