OT Goal from Gill Advances Blues to Bronze Medal Game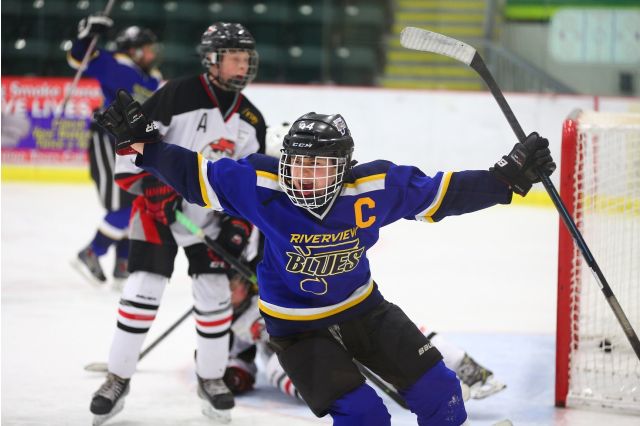 Dyllan Gill scored with six seconds left in overtime to lift the Riverview Blues to a 6-5 victory over the St. John's Hitmen in the final preliminary round game of the Bell Atlantics. The win advances the Hitmen to Sunday's bronze medal game against the Charlottetown Abbies at 9:00am Sunday at CBS Arena.
It was clearly the Chafe and Martin Show in this one. Thomas Chafe ignited the Hitmen offense with a natural hat trick performance and Marco Martin did the same for the Blues (plus adding two assists). Both shifty speed demons earned Player of the Game honors for their brilliant performances. James Stamp scored the other Hitmen tally. Jonah Jelley had the other Blues goal, plus chipping in two assists.
[2017-04-08 14:46:47]